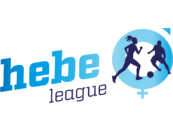 HEBE LEAGUE
Mixed-Gender Football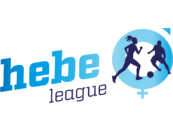 LOS CHORIZOS BIONICOS
Established in 2008. Joined in HEBE League 1.
History: Los Chorizos were born from Spanish and Argentinian blood, and are now a truly multicultural team! We were there since the beginning, always trying to bring up fair play in the game.
Team name explained: Well, first of all, chorizos are delicious! But mostly, the name is the same name as the historic sausage stand near the Buenos Aires stadium.
Team slogan: Una forma de vida.
Most memorable moment in the HEBE League: We won the league once, and played in several cup finals. But the most memorable moments are off the pitch. For the last game of the first season, we played against La Loca (named after a crazy lady in Schaerbeek - now merged with Hairy Canaries). La Loca was the best team and they won the league. But after the game they just went home while we, who lost the game and didn't win the league, went to celebrate this first season in the pub. We always went for drinks after the games at that time and of course we had to celebrate this first season. We didn't win the league but we won friends for life.
Ambition: Having fun is the greatest of ambitions.
Social, News & Weather
Facebook
Never miss an update
Follow the site to get the latest news and results straight to your email