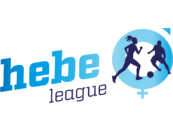 HEBE LEAGUE
Mixed-Gender Football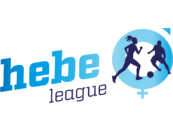 KNACKERS
Club fondé en 2008. Rejoint la HEBE League 1.
Histoire: L'équipe se composait à la base de camarades d'école pendant les quatre premières années. Sur leurs 8 premières années, les Knackers ont remporté la D1B et sont restés toujours dans le top 5. Des joueurs sont partis, étant remplacés par d'autres jusqu'en 2014 où la majorité de l'équipe initiale est partie. Cette période fut difficile car l'équipe a dégringolé de la D1 à la D4. Le remontée en D1 a eu lieu en 2019. Pour la jolie histoire, la capitaine de l'équipe en 2013, Kasja Svenson a épousé l'ancien capitaine Christophe Gomez après avoir joué 8 saisons ensemble chez les Knackers. Ils vivent désormais en Suède et ont deux enfants.
Nom d'équipe expliqué: Les créateurs de l'équipe voulaient prendre le nom de "Hangovers" mais ce nom était déjà pris. Pour rester dans le même thème de l'équipe de fêtards qui est rarement sobre au coup d'envoi, ils se sont tournés vers un néologisme d'un verbe anglais "to be knackered" qui signifie "être assommé, dans le gaz". Le nom de "Knackers" définissait bien l'esprit d'équipe lors de sa création.
Devise d'équipe: Work hard, play hard for the team !
Souvenir le plus fort dans la HEBE League: Probablement le titre de champion en D1B.
Ambition: L'équipe a été totalement renouvelée sur ces deux dernières saison, et notre ambition est de se maintenir en D1 et de recréer une cohésion d'équipe connue précédemment.
Social, News & Weather
Facebook
Never miss an update
Follow the site to get the latest news and results straight to your email