HEBE LEAGUE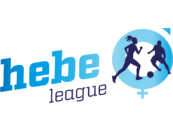 HEBE LEAGUE
Mixed-Gender Football
News Report
Report from Match Day 8
25/11/19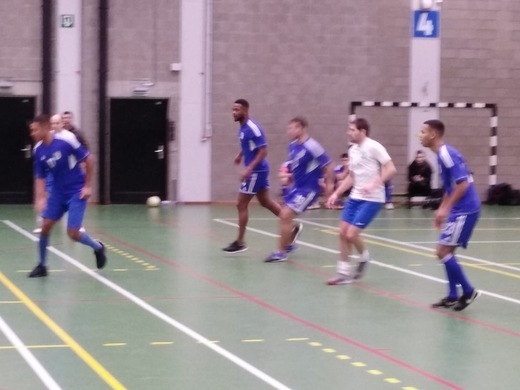 In Division 3, by far the most contested division where only 6 points separate the 3rd of the division from the 10th, only 3 games took place and the first, in fact, did not. Soloni FC was forfeit, and although it's always more fun to play than not, those 3 points and 5-0 win by default do put HueHue FC back into 2nd place and revamp their goal difference to +5. However, if A.C. Oronzo Canà beat Black Turtles by more than 1 goal next week, they will take 2nd place. In the race to the top, there was a golden duel between Zlote Ptaki and Sofobeast United. Both teams had a lot to gain: a victory for Sofobeast United would allow them to overtake their opponent on goal difference and get a bit closer to promotion, while Zlote Ptaki could secure its 2nd place. In the end, it was a gruelling game that left both teams tied at half-time 1-1, and neither team managed to find the back of the net in the second half. Once more, it proves the solidity of the Zlote Ptaki defence, the best of the division with only 11 goals against, and the good form of their striker Christian Roja who scored the goal and is now 3rd best goalscorer of the division. At the bottom of the table, Eurotrash FC secured 3 very important points against Cercle Curie KSV with a victory 9-6. They owe their win to 4 goals by Audrey Varner (best female goalscorer of the division), who responded to Giulia Z's 2. A victory that clears Eurotrash FC from the relegation zone, but only 2 points ahead of the pack. Right behind them, there are 5 teams on 7 points, with Los Patos Hermanos, Serdica and B United having a game in hand. The clash next week between Los Patos Hermanos and Serdica will be a 6-pointer!
In Division 2, the surprise result came from FitNow! against Cyprus FC. Until then, Cyprus FC had not dropped a single point, but FitNow! came out on the pitch as fit as a fiddle, and had very likely been working out all week to upset the division leaders. They played an astonishing first half, winning 2-0 at half-time. But they did not withstand the relentless offensive armada of Cyprus FC in the second half, who equalised thanks to a double by one of their 2 power strikers, Evangeli Bangura. Although Cyprus FC remain leaders, Knackers did not miss their chance to get within firing range, thanks to an 8-3 win over Casa del Mal, who are now bottom of the division. Knackers could count on their number 1 asset Juliana Costa Gomez who scored a hat-trick, which brings her to 16 goals this season. Another surprise result came from the Hairy Canaries who got their first win of the season against Atletico Belgique. A 5-2 win they can attribute almost entirely to Kelsey Perlman who scored 4, bringing 3 very important points to her team in the fight against relegation. Another team in the relegation zone, PIOLALIBRI, got an excellent result against Red Star Brussels, with a disputed 4-4 draw. Giampiero Faggionato was on excellent form, scoring a quadruple, and kept in check the doubles by Red Star's Mathieu Germain and Miha Vidic. Red Star Brussels nevertheless hangs on to 3rd place with a 4 point difference over Spider FC, in 4th place, who closed the gap by winning over the Legislators, 7-3. Spider FC's Rita Rosa and Amina Tailouti showed once more how valuable they were to their team by both scoring a double goal. Amina is second best female goal scorer of the division. As for The Running Dead, they were stopped in their tracks after three consecutive wins by Los Chorizos Bionicos who defeated them 2-0. 3 points and a clean sheet that puts the Chorizos back in the middle of the table after 3 consecutive losses.
The Hangovers showed no signs of weakening their grip on Division 1, and gave another headache to their opponents, this time it was Bananapbcoe. Still within reach at half-time (only 2-1 down), Bananapbcoe did not resist the offensive force of the Hangovers in the second half, who finally won 6-2 thanks to 4 goals by Petra Söderqvist. The Hangovers are now best attack and best defence of the division, and stand 5 points clear of Survival of the Fattest who won on forfeit against Placido's. Again, better to play than not, but the 5-0 default win gives them the necessary goal difference to secure 2nd place over the Sheikhs of RDS. In 4th place, AS Soreta confirmed their good form and that they are the 2nd best attack of the division as they powered past Einsteinians 8-5. But it was a tight game, and Einsteinians came with some much more offensive power, with Thomas Kellerman for the hat-trick and Nico Schaeffer for the double. However, all things being relative, their defence was put to trial by Momo Zubiria who scored 4 and confirmed her lead of the goalscoring table with 16 goals. In the middle of the table, Spartak Zizou and Treehuggers went head to head, and it's the Treehuggers that embraced victory 5-2, thanks to a double by JP Judson. Spartak Zizou is just above the relegation zone, but on equal points with El Santo Subito who still have a game in hand. However, they lost a vital game in the relegation battle to FC Fig Puckers 3-0, with Fig Puckers' Ferenc Skornyak netting a hat-trick. A second win for the Fig Puckers that gives them some breathing space as they wait and see how El Santo Subito measures up to Bananapbcoe next week.
Highlights next week include: Bananapbcoe vs. El Santo Subito in Division 1, Red Star Brussels vs. Atletico Belgique in Division 2, Los Patos Hermanos vs Serdica in Division 3, and Turx & Plux vs Brussels Sprouts in Division 4. Stay tuned for more HEBE League magic!
Follow the site to get the latest news and results straight to your email