HEBE LEAGUE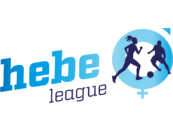 HEBE LEAGUE
Mixed-Gender Football
News Report
Report from Match Day 3
07/10/19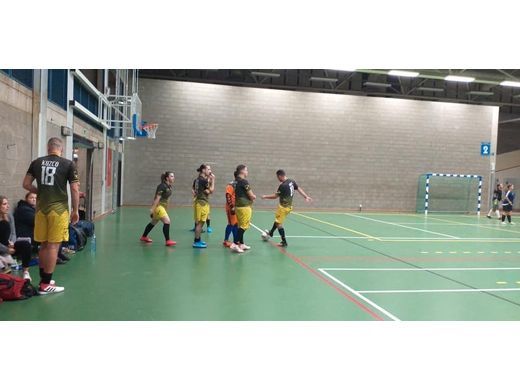 Well, it's one more rainy Monday morning in Brussels after the highs and lows of a Sunday of HEBE League!
Division 1 was in full swing yesterday. The Sheikhs of RDS confirmed their good form in the start of this season, with a 12-5 win over Bananapbcoe. With 8 goals combined, Azdine Zizou and Kristine Vensava Goldmane weighed heavily on the final result. With two wins and a draw, the Sheikhs sit in second place ahead of Survival of the Fattest who did not play yesterday and still have a game in hand. After two very close defeats, Spartak Zizou swept up their first points against FC Fig Puckers with a 7-5 win. But with 4 goals on the Fig Pucker side, Houane Rolande Tokpoledo made the win as difficult as possible for Spartak. Placido's got the better of El Santo Subito 4-3, with Wasana Singharach signing her return to the pitch with a decisive goal. Treehuggers and Einsteinians drew 1-1 (une fois n'est pas coûtume for the Einsteinians), with a Treehugger goal cancelled by an Einsteinian equaliser, followed by a stalemate second half. But the clash of titans took place earlier on in the day when defending champions AS Soreta took on quintuple Division 1 champions, the Hangovers. Down 2-6, Hangovers showed incredible resilience to get back to 4-6 at half-time and complete their baby remontada in the second half with a 7-6 win. Clelia Casalino responded to Momo Zubiria's goal and Martin Costa responded to Alexander Nitz' double goal. Both with 8 goals, Clelia and Martin lead the goalscorers' table and Hangovers are the only team with 3 clean wins. Division 1 promises yet again to be a long and arduous journey as all teams have at least scored one point.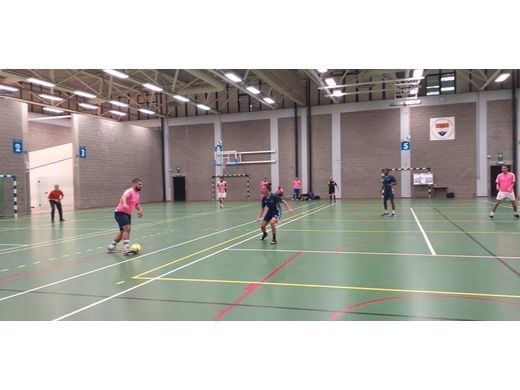 Division 2 proved no less exciting. Red Star Brussels, who had dropped points against Cyprus FC, had a lot to lose against the Running Dead. But from 1-1 at half-time, they managed to glean the 3 points with the smallest of margins 2-1. Casa del Mal and FitNow! were both eager to secure their first points of the season, and it's FitNow! who came on top 4-1 thanks to a double by Nils Courcy. Spider FC dropped their first points against PIOLALIBRI, who were still looking for their first win this season. It was even at half-time 1-1 and the game unlocked in the second half, with no less than 7 goals being scored. PIOLALIBRI have Magdalena Liskova to thank for their first win of the season, 5-4. A disappointing result for Spider FC, but they hold onto 3rd place on goal difference. Hairy Canaries lost 1-0 to Los Chorizos Bionicos, an unusual score for indoors football that indicates a very tight and disputed game. The single winning goal came from Pawel Rygalski. At the top of the table, Knackers continued their sans-faute thanks to a goal by Juliana Costa Gomez and a 7-4 win over Atletico Belgique, who were also on two straight wins. Cyprus FC did not leave any chance to the Legislators with a 8-1 win. Dimitrios Philippas scored a quintuple bringing his total tally to 11 goals in 3 appearances.
In Division 3, B United and Cercle Curie KSV were looking for their first win of the season and it's Cercle Curie who came on top 3-1. In Division 4, Binboga beat RMP FC 2-1 and La Famiglia drew with Arena BXL, with a goal from Bruna Campos who responded to the first double of Arena BXL by Steve Sch. With her goal, Bruna Campos leads the goalscorers' table with Hibo Mohammed (Sublime Porte) and Nelson Garcia Sequeria (Brussels Sprouts).
More football next week with another set of exciting games: El Santo Subito vs AS Soreta in Division 1, Knackers vs Spider FC in Division 2, a top of the league clash between A.C. Oronzo Canà and Orcs in Black in Division 3, and Brussels Sprouts vs Arena BXL in Division 4 (to name but a few!).
Follow the site to get the latest news and results straight to your email