HEBE LEAGUE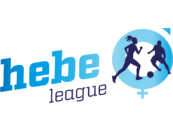 HEBE LEAGUE
Mixed-Gender Football
News Report
Report from Match Day 2
30/09/19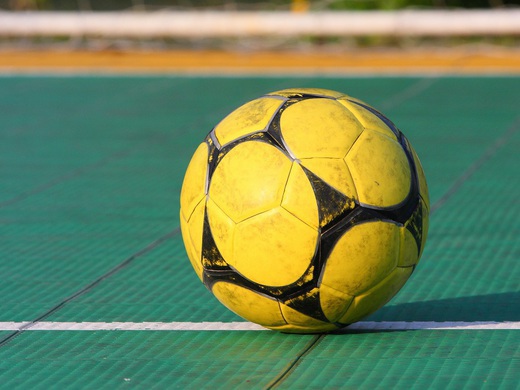 Day 2 of the HEBE League welcomed back the legendary team Sublime Porte who celebrated their return to the pitch with a cracking victory 11-1 over La Vie Est Belge, thanks to 4 goals by Hibo Mohammed and (only) 2 goals by Ismo! Expected Toulouse got their first point against The Eagles with a 2-2 draw, who salvaged that point thanks to a welcome goal by Charlotte van Brabandt. Brussels Sprouts confirmed their good form with a 7-1 win over ICF and Turx & Plux gleaned their first points of the season with a clean 8-1 over FC Ambiance Team. Binboga unfortunately forfeited their game against Arena BXL, who are yet to play their first game of HEBE League.
In Division 3, A.C. Oronzo Canà beat B United 6-5 in an epic game, with Gabriele Alaimo scoring no less than 5 goals, responding tit for tat to Niklas Juhl's hat-trick. A hard-fought victory that keeps them in the top of the table. Orcs in Black secured another three points with a 6-4 win over Serdica, and they have Virginie Gillard to thank for her goal. Orcs lead the table on goal difference, but Zlote Ptaki are also up there, with a tight win 2-1 over Los Patos Hermanos. Soloni FC recovered from their first day forfeit with a 5-1 win over Cercle Curie KSV. Eurotrash FC beat Sofobeast United 5-3 in HEBE League style with goals from Fanny Tissier and Audrey Varner. And finally HueHue F.C. reverted to José Romario Fernandes de Melo's magic as he scored all 4 of their goals against Black Turtles.
In Division 2, there's nothing stopping Spider FC! With 5 goals by Krystian Gounaris and a goal by Amina Tailouti, they crushed 11-2 the Casa del Mal, who are now bottom of the table. The Knackers also outplayed the Hairy Canaries 9-2, with an excellent second half. Atletico Belgique also secured a strong win against PIOLALIBRI 7-1 and join Cyprus FC at the top of the table, who came out on top of a tough battle against Red Star Brussels with a 3-1 win. Los Chorizos Bionicos played Legislators, two teams who were defeated in their first game and in want of points. At 1-1 at half-time, it looked like a tight contest, and it's thanks to a goal by Ana Egea that the Chorizos finally came out on top with a 5-1 win. As for FitNow!, they challenged the Running Dead to the end but lost by the smallest of margins 4-3.
In Division 1, Hangovers sent a strong signal to all contenders by blasting Placido's 18-2, with the notable performance of Clelia Casalino who never ceases to amaze with her tireless strikes. After a very good season last year, Survival of the Fattest maintained their winning streak over Einsteinians, 5-2. They top the table with Hangovers! FC Fig Puckers thought they had things in hand at half-time as they led 2-0 against the Sheikhs of RDS, but the fighting spirit of the 2 Sicilies, embodied by Giuseppe Piazza, got them the draw 3-3. After an initial defeat, El Santo Subito got their first three points, but it was not without making a great effort against Spartak Zizou, winning 3-2. It's another tight game and tight defeat for Spartak Zizou, who despite these two losses, have shown that they are a team to contend with! Treehuggers dropped points against Bananapbcoe, as they forfeited their first game in HEBE League championship history.
Next week, the HEBE League continues with some great games ahead: Hangovers vs. AS Soreta in Division 1, Knackers vs. Atletico Belgique in Division 2, B United vs Cercle Curie KSV in Division 3, and La Famiglia vs. Arena BXL in Division 4.
Follow the site to get the latest news and results straight to your email