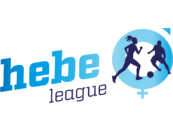 HEBE LEAGUE
Mixed-Gender Football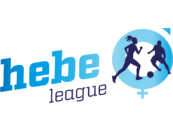 Honours and Timeline
March 2008
Foundation of the HEBE League by David Garlot. The first leagues (Hebe League 1-6) are composed of a single division, with a deciding Cup played in playoff format.
March 2011
Hebe League 7: for the first time, the HEBE League splits into two equal divisions: Div 1a and Div 1b. The Cup is played in playoff format. This will be continued for HEBE League 8.
March 2012
Hebe League 9: for the first time, a hierarchy is made between divisions, with a Division 1 and an equal split between Divisions 2a and 2b. The first team to win Division 1 is Dijver 11. The HEBE Cup moves towards a real Cup format. This will be continued until Hebe League 15.
March 2013
David Garlot steps down as Manager of the HEBE League and hands over to Spyros Afentoulidis.
September 2015
Hebe League 16: as the level continues to increase and the number of teams with it, the HEBE League introduces a full hierarchy between divisions with a 1st, 2nd and 3rd division. That season, Sublime Porte wins the 1st Division, the Goalfathers the 2nd and PiolaLibri the 3rd division.
March 2017
Hebe League 19: introduction of a 4th division. That season, El Santo Subito win the 1st division, Atletico Belgique the 2nd, Los Patos Hermanos the 3rd and finally the Knackers are the first Champions of 4th division.
March 2019
A record 48 teams are registered for HEBE League 23.
June 2019
Spyros Afentoulidis steps down as HEBE League Manager and hands over to Jean-Paul Judson.
February 2020
A record 49 teams enter HEBE League 25.
March 2020
For the first time ever, the HEBE League is suspended due to the COVID crisis.
August 2020
Despite the sanitary situation, 49 teams register for the relaunch of HEBE League 25.
Social, News & Weather
Brussels, BE
Partly cloudy

5°C
Wind
Humidity
8 MPH S
81%
Never miss an update
Follow the site to get the latest news and results straight to your email